A Unique self-help fiction book
embedded with micro learning content
Jasmine Builds On
Shifting Sands
Declutter your mind
Keep negativity at bay and gain more clarity
Reach clarity for your goals
Focus, prioritise, and keep your eye on the prize
Take charge of your dreams
Become the master of your journey
Learn to configure outcomes
Chart out your own path to success
About
Jasmine Builds On Shifting Sands
Integrated with hybrid multimedia learning tools, Jasmine Builds on Shifting Sands is a unique self-help fiction offering. Its captivating narrative ties two seemingly distinct tales in an intertwined journey that explores the manifestation of dreams. At the centre of the book is Jasmine's journey of making it as a successful model in the cut-throat world of fashion. Her tale of victory and failure is enveloped within the master narrative of Sanjay, an erudite knowledge-seeker who meets his spiritual guru – Ma.
As the world copes with the impact of a global pandemic, uncertainty continues to plague us. Despite it all, Jasmine is here to tell you that it is possible to rise to the top, even when everything seems to be going against you. Fulfil your dreams and manifest your desires – don't let the world derail you from achieving your goals. Jasmine did it, and so can you – buy the book and learn how.
About the book:
Know more from
the author
Embedded
Microlearning Experience
Dive into a reading experience like no other, as you imbibe key learnings from Jasmine's journey and learn how to apply them through micro-learning courses embedded suitably throughout the story. Be on the lookout for scannable QR codes between the pages that will lead you to in-depth learning experiential!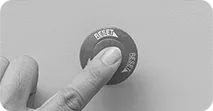 Mindset Reset: Thrive in Uncertainty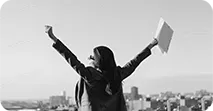 Positivity Sustenance Micro-boosters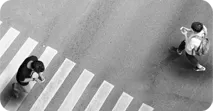 Social Media Distancing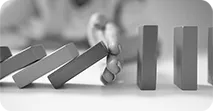 Decoding Failure

What people
love about
Jasmine Builds on
Shifting Sands
What formats are available for purchase of this book?
We have Paperback and Kindle Edition formats available for purchase.
Who is the author?
Author of this book is Mr. Sanjay Desai. Sanjay, an alumnus of IIM Bangalore, is the founder and CEO of ConsciousLeap, a life skills training company that helps people to guide through their pursuit of dreams and success by cultivating self-awareness through interactive programs and workshops.
Which platforms can I buy this book from?
In India, the book can be purchased on amazon.in & flipkart.com.
What age group would best relate to this book?
This book is suitable for all age groups. It's an inspiring book for manifesting your dreams. Anyone on a path to achieve their dreams should definitely read this book to spur self-reflection and contemplation about their journey. It is also meant for people who are looking to set their goals and overcome obstacles or failures.
Are there any free offerings with the book?
Yes! This is an interactive book that offers some specially customized insightful micro-learning e-courses for you.
How to use the book?
This is a unique interactive book that allows you to reflect on your own success journey through exciting interactive e-courses, while you immerse yourself with Jasmine's life. When you read the story, look out for QR Codes to experience a parallel journey to your success and unlock your true potential by learning more about yourself.
Is the book based on a true story?
It's a fictional book and all characters are purely coincidental. However, the prologue and epilogue are based on real people.
This book consists of how many pages?
This book is an easy read consisting of only 160 pages.
Is this book available for international readers?
Yes, this book is available for readers in the US. You can buy this book on amazon.com in Paperback as well as Kindle formats.
Is there an audiobook version of the book?
Not right now, we are in the process of making one.